Discover more from you belong in tech
weekly tips and stories for diverse techies on breaking into the industry, every wednesday!
Over 5,000 subscribers
PM Spotlight: Doyin, and the art of giving
"It made me realize that this is what I want to do and I enjoy doing this."
Activities with friends are usually very rewarding. For Doyin, it was helping a friend to prepare for their Product Management role interview that gave her the push she wasn't sure she needed to think about Product Management more seriously. Reading the How To Product book and later catching wind of the course, Doyin thought, 'I have nothing to lose,' so she decided to take the opportunity and simply see where it carried her. 
With a Bachelor's Degree in Chemical Engineering, you might be surprised to find out her day job. Engineering is great  — but not really the technical aspect for Doyin  —  she's never really been a fan.  Her line of work has always been more in the Project Management space. She'd also noticed a decline in oil and gas and a rise in the tech industry and looked for a platform to really open her eyes so she could see where she fit in. 
The idea
Doyin told me everyone is always going to buy a gift for someone, and that's the reason why — well with additional help from her friends — she went with the idea of Gift'd for her project. When you don't know what to gift someone, it's easier to not give anything or just send a gift card. For people who find it stressful to pick out gifts for colleagues for Secret Santas or White Elephant parties, Gift'd gives you gift options. All that's required of you is to input the recipient's general interests from what you know about them.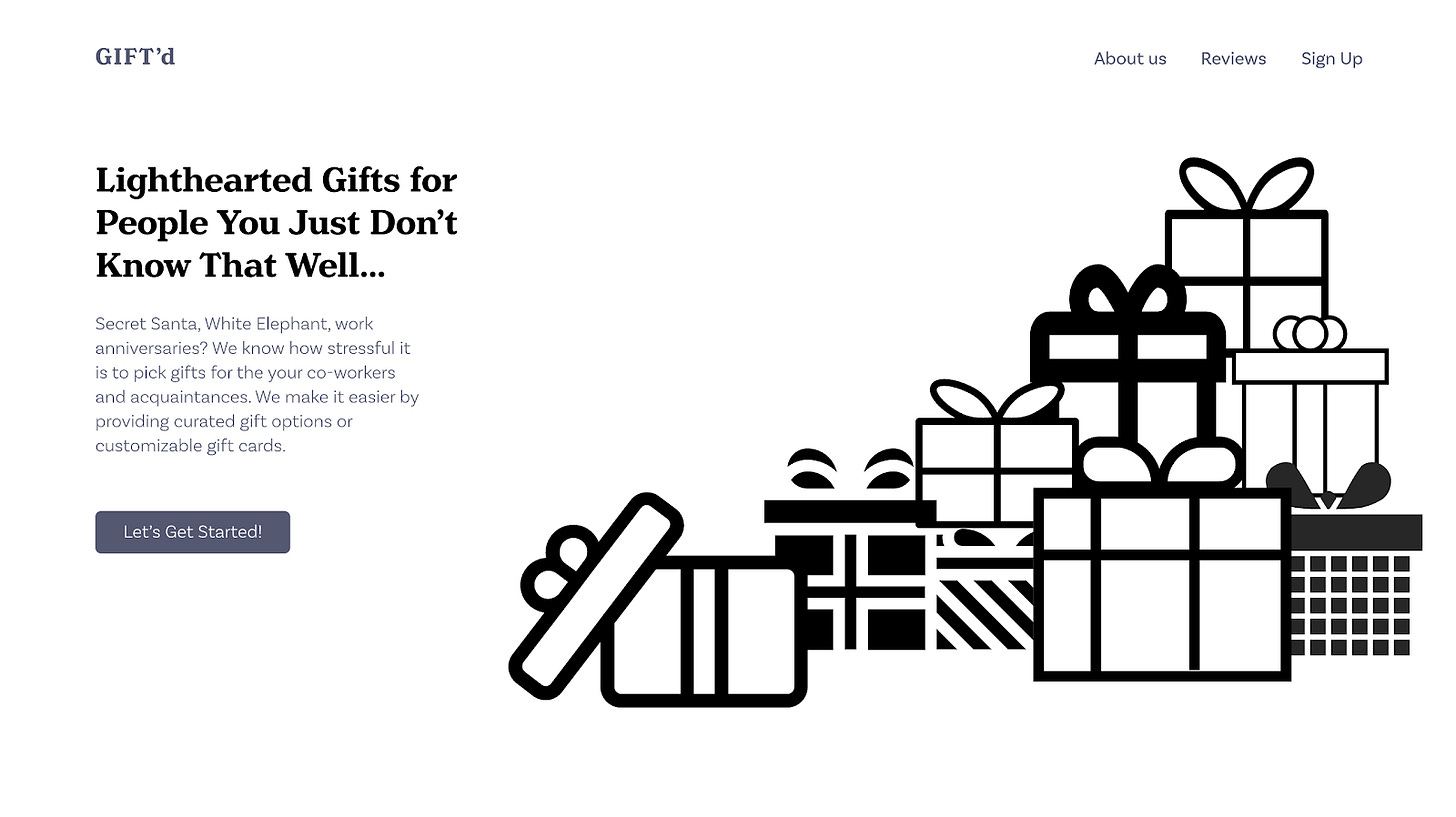 It was a little difficult getting her developer and designer on board with the idea. Not fully understanding her role in the beginning, Doyin was finding solutions to a problem she hadn't really figured out.  Revisiting her user research, the plan became clearer and she was able to convey it to the team. Doyin learned later on though that product managers, especially those early on in their careers, can be split in direction with their team. 'Do I tell them what to do?' 'Am I micromanaging work?' Doyin asked herself regularly. Going back to the lessons in the course, she reminded herself of the responsibilities of her role. 
Finding clarity
From the first look at the final designs from the designer and just seeing all their work come together, Doyin found clarity. She might have called that moment serendipitous, as it did give an incredible feeling; but she took a chance with the course and worked very hard in it. It wasn't totally unexpected. She might have not known exactly what she was looking for, but she eventually found something worthwhile. 
Gift'd is on a break currently to be revisited by the team later on. She's been encouraged, they just might launch it officially. She has no regrets about what they created and is pleased with the opportunity to discover more of her strengths. 
Doyin never had a flair for the technical stuff involved in the execution of a project; she's never fully been a software engineer or a coder but she has a passion for data analytics and organization. She didn't know there was a name for that, but she knows now that there is such a thing — Product Management. Concluding the course, she said, "it made me realize that this is what I want to do and I enjoy doing this."
Check out the product demo for Gift'd here.
Doyin was part of the September 2020 cohort of Co.Lab. Sign up for the upcoming October cohort here.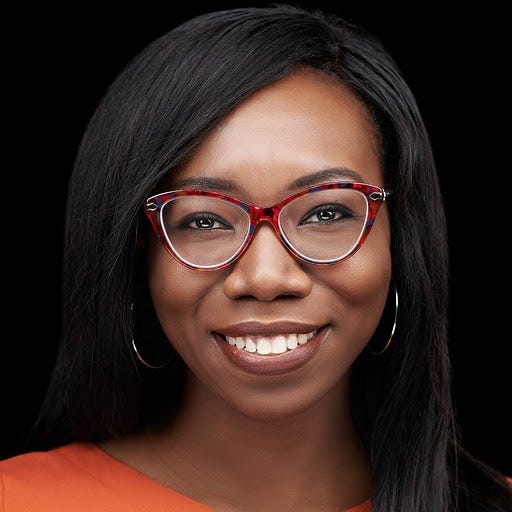 Doyin's story is one of many we will be sharing on diverse technologists breaking into the tech industry. What did you think of it? Comment below, and stay tuned for more!